ELECTRIC CARS:COULD MIRACLE BATTERY SUPPLY A MEGA RANGE?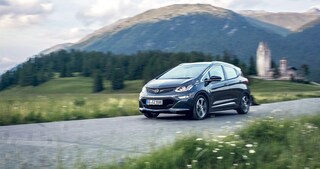 It might sound like science fiction: electric cars that would be able to drive up to 800 kilometres on a single charge. Their lithium-air batteries would not only be lighter, they'd also be more cost-effective and durable than current lithium-ion batteries and – crucially – they could also store five to ten times the energy at the same weight.
Ultimate Battery or Hopeless Case?

Lithium-air batteries have already been around for decades – and are celebrated as a so-called "ultimate battery". So, what's the catch? Because of repeated technical failures it has made the development of them as a marketable product impossible. The batteries are too unstable and break after just a few charging cycles. This is why many experts have described lithium-air batteries as a hopeless case.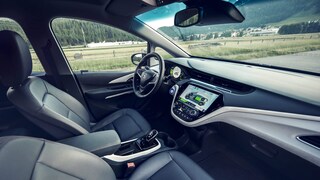 Cambridge Builds the Super Battery.
Well, it was hopeless until, that is, Cambridge University introduced a functioning prototype in 2015. Chemists succeeded in eradicating the major weaknesses found in previous models – and the results sound impressive: a range similar to cars with an internal combustion engine. Their prototype is 93 percent energy efficient and has a lifetime of 2,000 plus charging cycles.
But there's still a long way to go to bring it from the lab to the road. This is because the battery currently only works in a vacuum. Adverse chemical reactions would cause the battery to age too quickly in reality. According to the Cambridge researchers, it will therefore take at least ten years before electric cars will see the lithium-air battery. But once scientists do find the ideal composition for this miracle battery, the E-revolution would be unstoppable.
Small Steps in Range Optimization.
Electric car fans need to be patient. Driving 800 kilometres on a single charge is still a far-off fantasy. For now, the thing to focus on is that range optimisation is already on its way because of many small improvements in different areas – batteries, tyres, lightweight construction, etc. Want to see how you can get the most from your electric car? Learn more about how range is affected by your personal driving style here (link range optimisation).
Read More
Back to Overview