STATE SUPPORT FOR ELECTRIC VEHICLES.
The E-revolution is coming! The Federal Government wants to boost the demand for environmentally friendly electric vehicles in Germany with a purchasing bonus, a temporary tax reduction and investment in infrastructure. In this article you will find out how to qualify for the bonus.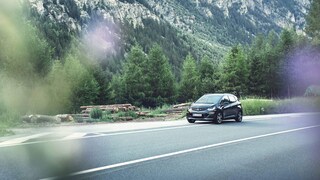 1.2 billion for electric cars.
The Electromobility Electricity Program of 2011 estimates that in 2020 one million electric vehicles will drive on German roads. In order to achieve this ambitious goal, the Bund and Autobauer will sponsor the purchase of an electric car with an "environmental bonus". The program started on 2 July 2016 and runs until 30 June 2019. The costs of the grant are shared between the government and the car producer.
Important figures for the environmental bonuses include:
Battery-powered vehicles like the Opel Ampera-e can expect an environmental bonus of 4,000 Euro1.
Hybrid models with a supplementary combustion engine are subsidized by 3,000 euros.
 In total, 1.2 billion Euros is available as funding.
Wer kann den Bonus beantragen?
As long as the funds are available, if you fulfil the relevant prerequisites of the scheme, you receive the bonus. Individuals, companies and associations can submit a request for the environmental bonus at the Federal Office of Economics and External Control (BAFA)2. Electric vehicles with initial registration after May 18, 2016 are also eligible.
The only restriction is as follows: High-priced E-models are excluded from the promotion with the upper limit set at 60.000 euros. The justification for this limit on luxury vehicles is that anyone who can afford to buy a car from a high-end price segment does not need any taxpayer support.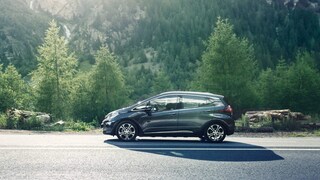 10 years tax-free.
The environmental bonus is not the only financial incentive to buy an electric car. Owners of an electric car will not pay car tax for ten years from 2017 onwards. The tax exemption concerns cars with an initial registration between 18 May 2011 and 31 December 2020.
300 million euros for e-filling stations.
In addition, the expansion of the E-infrastructure is intended to encourage people to move from internal combustion engines to electric cars. As of March 1st  2017, 300 million Euros will be available from government funds to improve the network. In the next three years, 15,000 E-filling stations (5,000 quick-charging and 10,000 normal-service stations) are to be built in Germany alone.
Tip: As an Ampera-e driver you will be charged by NewMotion, Europe's largest retail network, at national prices. For more information on the loading tariffs and the European cover, please visit my.newmotion.com
Advantage for trendsetters.
If you are you thinking about purchasing an electric car, this is the time to do it. The state will reward your forward-thinking with a purchase bonus and tax advantage. Don't delay!
Tip: With an electric car, you will feel the benefit of a few extra coins in your pocket thanks to low operating costs and favorable servicing - you do not need oil changes, spark plugs or regular engine maintenance. 
 1The environmental bonus consists half of a subsidy granted by the Federal Office of Economics and Export Control (BAFA) as well as an award granted by Opel. The payment of the BAFA's share will only take place after a positive decision of the application submitted by the buyer. The environmental bonus ends with exhaustion of the funds provided, at the latest on 30.06.2019. There is no legal claim. For more information, visit www.bafa.de. 
2Bundesaußenministerium für Wirtschaft und Außenkontrolle Federal Office for Economic Affairs and Export Control  http://www.bafa.de/EN/Energy/energy_node.html


Back to Overview